READER: Professional Conflict Transformation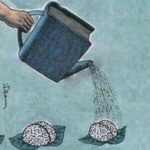 Private Group
Active 4 years, 9 months ago
Teamwork Reader for G-ISA 2016
Unser Ziel ist es, Inhalte des intensiven Input-Seminars von Prof. Galtung aus der Woche vom 04. bis zum 08. Juli 2016 zusammenzufassen, sodass es auch für weitere Interessierte und zukünftige TeilnehmerInnen der Ausbildung des G-Is zur Verfügung steht.
1. Zunächst einmal müsst ihr euch im Intranet der Website des Galtung-Institut (https://www.galtung-institut.de/de/network/register/) registrieren, sodass ihr Zugang zu der Gruppe bekommt.
2. Bitte tretet dann der Gruppe " https://www.galtung-institut.de/de/network/groups/test-reader/ " bei. In dieser Gruppe könnt ihr im ETHERPAD auf das Dokument zugreifen und bearbeiten. Bitte tragt nach login im Etherpad (oben rechts) euren Namen ein, damit jeder weiß wer was bearbeitet hat. In der Gruppe steht außerdem ein Forum und ein Chat zur Verfügung, in welche Beiträge, Fragen oder sonstiges gepostet und besprochen werden können.
This is a private group. To join you must be a registered site member and request group membership.