Below you can find details about upcoming training sessions at the Galtung-Institut.
Galtung-Institut Summer Academy 2017

From August 7th to August 17th 2017 (10 days) the Galtung-Institut's Summer Academy (G-ISA 2017) – in cooperation with Prof. Johan Galtung (Founder of academic Peace Research & President of the G-I), Prof. Kees Van Der Veer (Psychology), Prof. Paul Scott (History and Political Science)  & Naakow Grant-Hayford (Director of the G-I) as Course Instructors – shall be offering a unique interdisciplinary opportunity to study Peacebuilding, Mediation, Conciliation and Solution-Indicative Conflict Analysis  from the inter-state, inter-nation, inter-group and inter-personal perspectives. Key themes will be: (1) Applied Peacebuilding (2) Overcoming Populism & (3) Psychological Insights into Conflict Dynamics. Early enrollments benefit from reduced fees.
Conflict Transformation Specialist Training 2017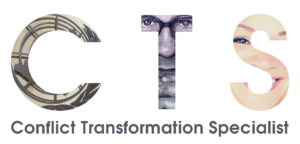 Acquire the Galtung-Institut´s Conflict Transformation Specislist Certificate: Become a professional mediator & conciliator for international conflict formations. This training was created for the United Nations Disaster Management Program by Prof. Galtung and is designed to train participants in becoming conflict-transformation specialists with sophisticated & actionable mediation-skills. The course combines online and onsite courses that must be completed for the certificate.