Below you can find details about upcoming training sessions at the Galtung-Institut.
Small is Beautiful: Personal Conflict Transformation Sessions with Sebastian Eck [D]
Personal Conflict Transformation

Tuesday, 7. November 2017, 19:00 - Tuesday, 23. January 2018, 19:00


Course instructor(s): Sebastian Eck, Naakow Grant-Hayford



Happiness and inner Peace are two central pillars and markers of a fulfilled life. Sometimes however, these important life-goals may seem elusive and we may find ourselves a little disoriented in our everyday struggles. In some cases, external factors or self-doubt make it difficult for us to find ourselves. Questions abound then:
What would my life look like, if I were really deeply satisfied and could enjoy it fully?
What if I could not only identify, but also change those very beliefs and contradictions that undermine my happinesss and independence within myself?
How can I get rid of these thoughts that increase my insecurities?
You are warmly invited to our guided me-search workshops of 1 to 2 hours. These sessions are scheduled to take place every second Tuesday and are offered free of charge to all who are interested in proactively finding out how to pursue happiness. The ultimate goal of these sessions is to offer participants a space for exchange, dedicated to finding help and counsel on everyday struggles and troubles. Your ideas, challenges and dreams are the most important ingredients required during these dialogues at the Galtung-Institut.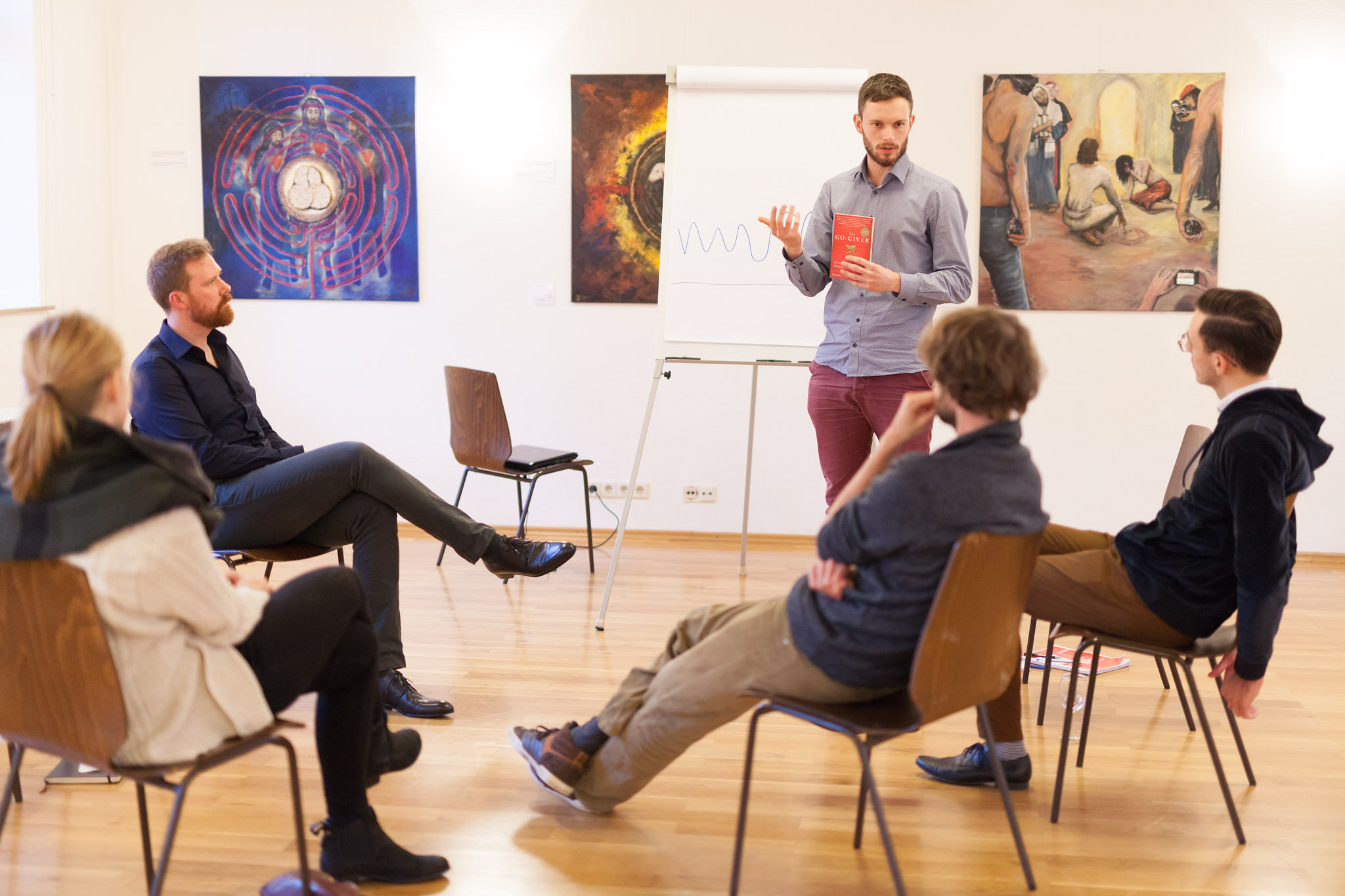 November 07th (Tuesday) at 19:00
November 21st (Tuesday) at 19:00
December 05th (Tuesday) at 19:00
December 19th (Tuesday) at 19:00
January 09th (Tuesday) at 19:00
January 23rd (Tuesday) at 19:00
During these reflexive conflict transformation and personal development sessions, we will get to know each other a little better through some guided exercises with the G-I's micro-level conflict coach Sebastian Eck and the director of the Galtung-Institut Naakow Grant-Hayford. If you're dedicated to building and strengthenning your identity, working on self-fulfilment and are looking forward to meeting like-minded people, we'll be most happy to welcome you to the Galtung-Institut for mindful dialogues.
The meetings take place every second Tuesday at 19:00 at the Galtung-Institut in Grenzach-Wyhlen (Markgrafenstraße 42a).
Just ring the door bell and join us on the 2nd floor.
Best regards and see you soon,
Sebastian Eck & Naakow Grant-Hayford