G-I Attachées & Attachés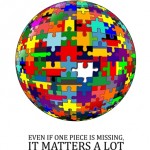 Private Group
active 6 years, 6 months ago
"EVEN IF ONLY ONE PIECE IS MISSING: IT MATTERS A LOT"
Friends with a far deeper understanding of our methodology and purpose for having worked with our instruments and tools on desk studies and concrete cases. We love you for walking the peace walk in thought, speech and action.
This is a private group. To join you must be a registered site member and request group membership.