---
Trauma Drama: What does North Korea Really Want?
Get to know the 3 basic goals and motives of North Korea: What do they really want?
How can a peaceful nuclear disarmament take place?
What is the role of the US in the North Korean conflict and how can the USA help to transform this conflict formation?
Learn about the trauma of North Korea and the importance of their past for today.
Prof. Johan Galtung, Founder of Peace Studies, offers actionable non-violent and dialogical solutions: as usual.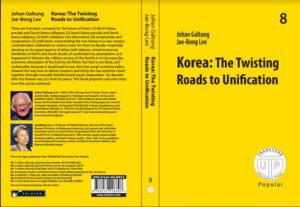 For more in-depth knowledge on resolving the conflict formation in Korea, read:
"Korea – The Twisting Road to Unification"
(by Johan Galtung & Jae-Bong Lee)
To study online with Johan Galtung:
www.studypeace.info