Hier finden Sie Informationen über unsere Online Kurse. Bitte beachten Sie dass diese nur in Englischer Sprache angeboten werden.
MASTERCLASS: THE ART OF PEACE - PROFESSIONAL PEACEBUILDING TECHNIQUES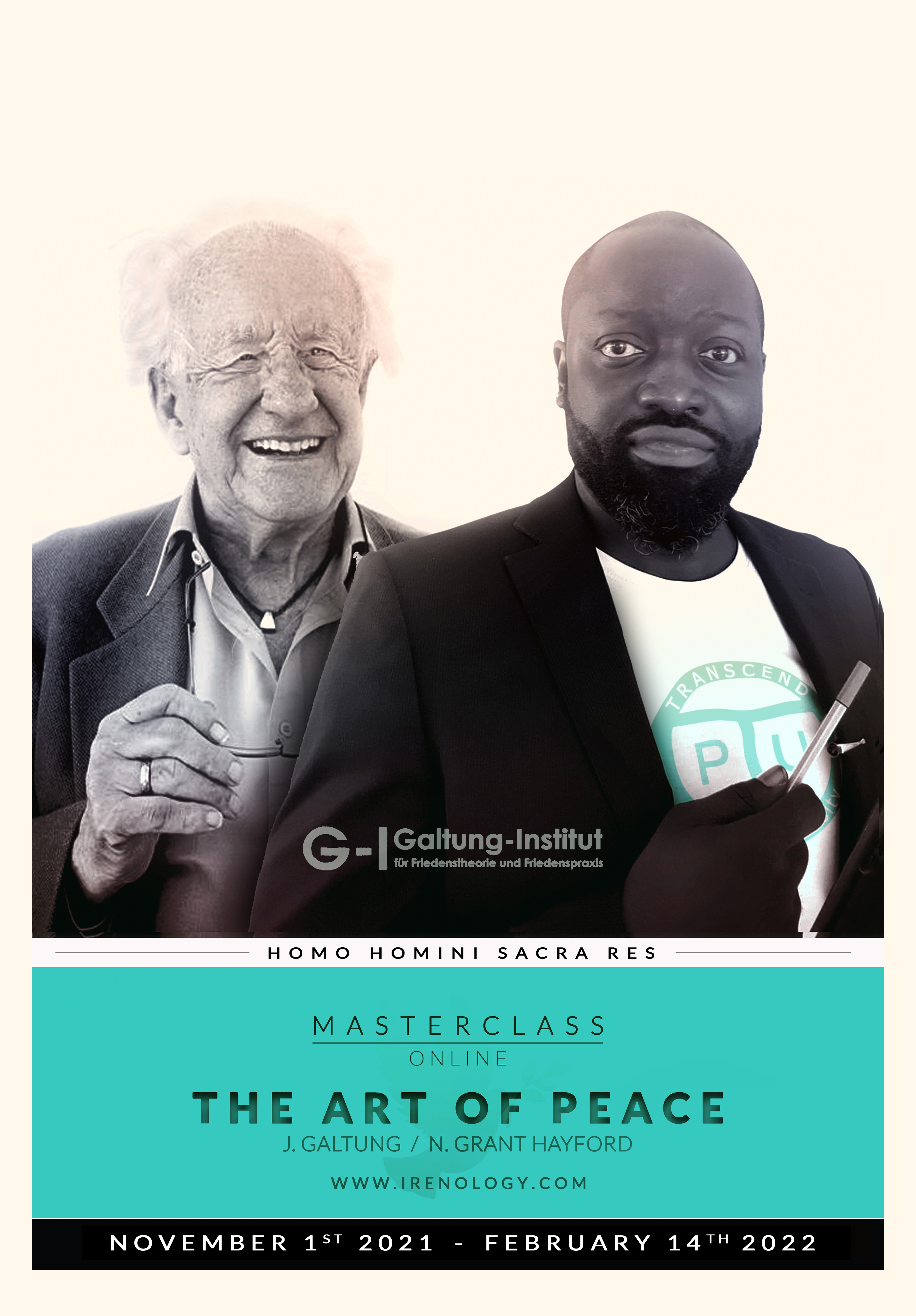 What will we acquire in this Galtung-Institut Masterclass?

1.Click here to see all 12 themes explored in this Masterclass at a glance.
5 examples:
1.The Basic Human Needs model for micro-&macro-level conflict-analysis.
2.Heuristic models to predict & prevent conflicts from escalating into violence.
3.Practice-proven theories* for the analysis & transformation of conflicts.
4.How to structure a Solution-Indicative Conflict-Analysis.
5.How to use the Peace Formula.
Participation discount via staggered fees!
(1) Enroll before the 5th of October: Early bird fee: €1000. [ = Non-OECD]

(2) Enroll between the 6th & the 20th of October:  €1250

(3) Enroll between the 21st & 31st of October : €1650**

This 12 week online course begins November 1st 2021 & ends on February 14th 2022 and is taught by:
Johan Galtung (Founder of the academic discipline of Peace Research & lifetime honorary president at the G-I).
Naakow Grant-Hayford  (Academic Director & Senior Conflict Transformation Trainer at the G-I)
*Remember: Theory without practice may well be a waste of time & practice without reliable theory is certainly deleterious.
** Let us know [ info at galtung-institut.de ] if you wish to pay your participant's fee in installments.