OSIRIS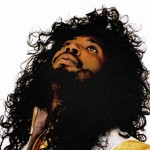 @osiris
Active vor 8 Jahren, 11 Monaten
WTF?
http://bit.ly/GM62HD
I am reading Frederica's report on Nepal and I cannot believe what she is writing. Anyone else ever been to Nepal? Seriously: They have monkeys drinkin out of bottls they steal from people in restaurants? Are! You! Kidding! Me?
Anzeigen
Es wurde leider keine Aktivität gefunden. Bitte versuche es mit einem anderen Filter.