Permaculture for Peace?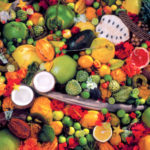 Public Group
Active 5 months, 3 weeks ago
Dear G-I community member,
I am Sebastian Eck and I'm inviting you to join me in one of my tasks at the G-I.
When I am not busy working at the G-I as a micro-level conflict transformation coach, I am working together with my Ghanaian counterpart Nutsugah Ameno to make a difference in Ghana in ecological terms. Stay tuned as I will be sharing my work on and for "Permaculture for Peace" in here on a regular basis.
Interview: Permaculture Solutions
Viewing 1 post (of 1 total)
Viewing 1 post (of 1 total)
You must be logged in to reply to this topic.