Anything Galtung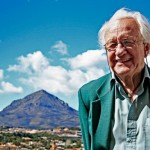 Public Group
active 1 year, 10 months ago
"I just attended a lecture with Prof. Galtung and here is what I think", "I just saw Galtung on T.V. and I want to share my opinion", "I have read about Galtung's conflict triangle but I do not understand it, can you help?", "When is Galtung coming back to -fill in blank-", "What does Galtung think about -fill in blank-", "He teaches doesn't he? How can I enroll in his courses? I would like to study with him!", "Did Galtung predict the Fall of the Soviet Empire ten years in advance or did he not, and if so, which method did he use?" "Can I learn this method?" "Galtung once wrote that -fill in blank- I disagree with this and here is why: (…)" – WELCOME TO ANYTHING GALTUNG
Galtung quoted Ten Historic Peace Deals The World Actually Managed To Pull Off by Charlotte Alfred
This topic contains 0 replies, has 1 voice, and was last updated by

Kemp 4 years, 4 months ago.
Viewing 1 post (of 1 total)
Author

Posts

May 19, 2015 at 17:13

#5865

Kemp

Keymaster

In a world continuously scarred by wars, the work of peacemakers around the globe has never been more demanding or more important.

Around the globe, mediators, diplomats, conflict resolution experts, civil society groups and countless others are toiling — often behind the scenes — to reach the agreements that end wars. Their task has grown more complex as the nature of conflict evolves, becoming more interconnected, ideologically driven and dependent on new technologies.

Peace deals are often just a first step on the hard road to lasting peace. Yet that first step is crucial: a feat of hope over despair, and compromise over confrontation. "If we are serious about peace, then we must work for it as ardently, seriously, continuously, carefully, and bravely as we have ever prepared for war," writes American author Wendell Berry in Citizenship Papers.

Below is an outline of 10 recent historic peace agreements that moved some of the world's worst conflicts toward peace, based on data compiled by Uppsala University's Department of Peace and Conflict Research.
Egypt and Israel

On March 26, 1979, Egyptian president Anwar Sadat and Israeli prime minister Menachem Begin signed a peace treaty that ended the 30-year state of war between the countries, and made Egypt the first Arab state to recognize Israel.
sadat begin 1979

President Jimmy Carter with Egyptian President Anwar Sadat and Israeli Prime Minister Menachem Begin during the signing of the Israel-Egypt peace treaty at the White House in Washington on March 26, 1979. (AP Photo)

The treaty was the fulfillment of the Camp David Accords agreed on in U.S.-brokered talks a year earlier, for which the Egyptian and Israeli leaders were awarded a joint Nobel Peace Prize.

For the first time since Israel's establishment in 1948, the nation had normal relations with an Arab neighbor. The deal also included Israel's return to Egypt of the Sinai peninsula, which it had captured in a 1967 war. Egypt, in turn, agreed to keep the region demilitarized. Egypt also opened up the strategic Suez Canal to Israeli ships.

It was a historic deal, but highly controversial in the region. Other Arab countries, still in a state of war with Israel, suspended Egypt from the Arab League. Sadat was assassinated by Egyptian Islamic extremists in 1981, who cited the deal as one of their grievances. Meanwhile, Egypt was richly rewarded by the U.S. for the peace deal in economic and military aid.
El Salvador

On Jan. 16, 1992, El Salvador's government and leftist rebels agreed to end over a decade of civil war in the Chapultepec Peace Accords.
el salvador 1992 chapultepec

FMLN Commander Joaquin Villabolos signs the El Salvadoran Peace Accords at Chapultepec Castle in Mexico City on Jan. 16, 1992. (AP Photo/Joe Cavaretta)

Conflict broke out in El Salvador in 1980 amid mounting government repression, wealth disparities and popular protests. Leftist guerrillas called the Farabundo Marti Front for National Liberation waged an offensive against U.S.-backed government troops and brutal paramilitary death squads. The war left at least 70,000 people dead and the country's economy and infrastructure in ruins.

The government and rebels eventually asked the U.N. to mediate peace talks, and despite continued violence, they reached a final deal in 1992. Under the agreement, the rebels agreed to lay down their arms after a nine-month ceasefire and become a political party. The government agreed to cut the size of the Salvadoran military, investigate human rights abuses and institute limited land and democratic reforms.

While El Salvador's civil war was over, the country struggled to cope with the legacy of the war amid soaring crime and gang violence. "It takes the sons and daughters of warriors to consolidate the peace," explained Diana Negroponte, a Latin America scholar at the Brookings Institution. "However, in El Salvador, for want of job opportunities and advancement within the country, some of the next generation turned to gang warfare."
South Africa

On Nov. 18, 1993, the South African government and Nelson Mandela's African National Congress party agreed on an interim constitution that paved the road to the end of apartheid.
south africa interim constitution 1993

F.W. de Klerk (L) shakes hands with Nelson Mandela (R) at the World Trade Centre near Johannesburg, Nov. 18, 1993. (AP Photo/David Brauchli)

Mandela had been released after 27 years in prison three years earlier, amid escalating political violence in the country. After decades of armed struggle against white minority rule, Mandela's ANC movement entered negotiations with the government to end the system of apartheid.

The 1993 constitution laid out the path to South Africa's first multi-racial elections in 1994 and the structures of a post-apartheid rule, including a Constitutional Court and Bill of Rights. The ANC won the election by a landslide, and Mandela became the first president of democratic South Africa.
Bosnia

On Dec. 14, 1995, the leaders of Bosnia, Serbia and Croatia signed the Dayton Accords, ending the worst conflict in Europe since World War II, with around 100,000 casualties and over 2 million displaced.
dayton 1995

Serbian president Slobodan Milosevic (L), Bosnian President Alija Izetbegovic (C) and Croatian President Franjo Tudjman sign the Dayton peace accord on Dec. 14, 1995, at the Elysee Palace in Paris. (MICHEL GANGNE/AFP/Getty Images)

As the Socialist Federal Republic of Yugoslavia collapsed, the multiethnic republic of Bosnia and Herzegovina tried to break away in 1992. But it descended into violence as Serbian, Bosniak and Croat forces fought for territorial control. Serbian forces' systematic killing, deportation and rape of Bosniaks and Croats raised international alarm, and after massacres in Markale and Srebrenica, NATO forces intervened, bombing Serbian positions. U.S., European and Russian leaders brought the warring leaders together for peace talks in Dayton, Ohio, in November 1995, and the agreement was signed a month later.

The Dayton Accords established separate Serbian and Muslim-Croat political entities under a single Bosnian state. The deal was praised for freezing the conflict, but it did not end the region's deep divides. Chairman of the Presidency of Bosnia and Herzegovina Alija Izetbegović said the agreement was like "drinking a bitter but useful medicine." Today, Bosnia has a weak central government, with its political components maintaining their own flag, their own anthem and their own version of history, the BBC reports.

Serbian leader Slobodan Milošević was tried for genocide in Bosnia and war crimes in Kosovo by a special U.N. tribunal in 1999, although he died before the conclusion of the trial.
Guatemala

On Dec. 29, 1996, the Guatemalan government and leftist rebels signed a peace deal that ended 36 years of civil war, the longest and deadliest of Central America's civil wars.
guatemala 1996 december

Guatemalan President Alvaro Arzu (L) greets Guatemalan Rebel Commander Rolando Moran after the signing of the peace accord in Guatemala City, December 29, 1996. (AP Photo/Moises Castillo)

After a U.S.-supported military coup in 1954, leftist guerrillas launched an insurgency against the military government in 1960. Guatemalan forces and paramilitary groups waged a brutal counterinsurgency campaign that took a particularly heavy toll on the nation's poor and indigenous population. A 1999 U.N. report found state-sponsored attacks on indigenous Guatemalans amounted to genocide, and blamed U.S. support to the military for aiding human rights violations. In all, as many as 200,000 Guatemalans were killed or "disappeared" during the conflict.

Peace talks began in the early 1990s, and culminated in the deal to end hostilities in 1996, earning guerrilla leader Rolando Morán and Guatemalan President Álvaro Arzú the UNESCO Peace Prize. The peace process controversially included an amnesty for many crimes committed during the conflict. However, in recent years, Guatemala has begun to try some of the most grave abuses, including an ongoing case against former military dictator Efraín Ríos Montt for genocide and crimes against humanity.

Human rights activists blame the long years of impunity for the violence and organized crime that blights Guatemala, one of the most dangerous countries in the world. In 2007 the U.N. set up an international commission against impunity to help Guatemala fight criminal networks in the country.
Tajikistan

On June 27, 1997, Tajikistan's president and the leader of the United Tajik Opposition signed a peace accord in Moscow that ended five years of civil war.
tajikistan 1997

Tajik opposition leader Said Abdullo Nuri (L) and Russian President Boris Yeltsin shake hands, as Tajikistan President Imomali Rakhmomov looks on in Moscow's Kremlin, June 27, 1997. (AP Photo)

The conflict broke out shortly after Tajikistan became independent from the Soviet Union in 1991. An imbalance of power between ethnic and regional groups led to an armed uprising against the Moscow-backed government. The civil war killed over 50,000 people and created a humanitarian crisis in the country, already the poorest nation in Central Asia. The U.N. made several attempts to broker a peace deal before the warring parties finally agreed to end hostilities and institute political reforms in 1997.

While the peace deal ended the war, the country remains mired in poverty and corruption, and is heavily dependent on security and economic support from Moscow.
Northern Ireland

On April 10, 1998, seemingly intractable enemies in Northern Ireland agreed to a peace deal called the Good Friday Agreement, helping to bring an end to decades of sectarian and political strife.
belfast 1998 april

(L-R) Irish Prime Minister Bertie Ahern, U.S. Sen. George Mitchell and British Prime Minister Tony Blair after signing the Northern Ireland peace agreement, April 10, 1998. (AP Photo/Dan Chung/Pool)

Under the deal, republicans (who want Northern Ireland to be part of the Republic of Ireland) and unionists (who want to remain in union with Great Britain) essentially agreed to disagree on the final status of region. In the meantime, the agreement established a separate parliament, or assembly, for Northern Ireland and a ministerial council for coordination with the Republic of Ireland. It also included provisions for police reform, for the release of paramilitary prisoners and for the paramilitaries to turn over their weapons. The deal was ratified by referendums in Northern Ireland and the Republic of Ireland.

Peace faced several stumbling blocks. Paramilitary splinter groups opposed to the deal continued the violence, including the Real IRA bombing in Northern Ireland's Omagh that August of that year that killed 29 people. Political disputes raged over several components of the deal, including the annual unionist marches in Northern Ireland, which remain a flashpoint today. The Northern Ireland Assembly barely functioned until 2007, when former enemies the Democratic Unionist Party and Sinn Féin formed a power-sharing government. Controversies continue today over what was agreed upon, including secret assurances to fugitive republican paramilitaries.

Yet the agreement marked a historic breakthrough in a centuries-long political quagmire, and transformed life in conflict-torn Northern Ireland. "After 15 years, the Good Friday peace agreement in Northern Ireland still occasionally quivers, sometimes abruptly, and yet it holds," Irish novelist Colum McCann wrote on the anniversary of the agreement in 2013. "It is one of the great stories of the second half of the 20th century, and by the nature of its refusal to topple, it is one of the continuing marvels of the 21st as well."
Papua New Guinea

On Aug. 30, 2001, the government of Papua New Guinea and leaders of island of Bougainville signed a peace deal, formally ending the most violent conflict in the South Pacific since World War II.
bougainville papua new guinea

Chiefs, elders and politicians attend the ceasefire signing ceremony on the island of Bougainville, April 30, 1998. (AP Photo/Australian Defence PR)

The civil war was first sparked by local resistance to the Panguna copper mine, owned by an Australian company, amid concerns about its environmental impact on the island. A separatist uprising broke out in the 1980s and was brutally crushed by Papua New Guinean security forces. As the conflict spiraled, some 20,000 people lost their lives. The parties reached a ceasefire in 1998, mediated by Australia and New Zealand. The full peace agreement three years later included granting considerable autonomy to Bougainville and holding a referendum on full independence within 10 to 15 years.

As that deadline approaches, Bougainville's autonomous government has warned that international support for the implementation of the agreement had waned in recent years. The government launched preparations for the referendum earlier this year.
Liberia

On Aug. 18, 2003, Liberian representatives signed a peace agreement in the Ghanaian capital Accra, ushering in a more stable period for the war-torn country.
liberia accra 2003

Sekou Damate Conneh, leader of the main rebel group, signs a peace pact in Accra on Aug. 18, 2003. (AFP/Getty Images)

Liberia had been wrought by conflict since a 1980 military coup, which was followed by a 1989 uprising led by warlord Charles Taylor. Taylor later won presidential elections, but his support for rebel forces in neighboring countries made Liberia a pariah state, and Liberian rebels battled to oust Taylor's regime. Liberia's civil wars left at least 200,000 dead.

In 2003, the U.N.-backed Special Court for Sierra Leone indicted Taylor for war crimes in that country's brutal conflict. Taylor agreed to resign and went into exile in Nigeria. After Taylor left the country, the government, rebels, political parties and civil society groups reached a peace accord, which was monitored by United Nations peacekeepers. The peace deal ushered in a two-year transitional government, before democratic elections brought to power Africa's first democratically elected female president, Ellen Johnson Sirleaf. Her government set up a truth and reconciliation commission to investigate crimes committed during the long years of war.

The peace stuck, and Liberia made progress rebuilding its shattered economy. But corruption and political disillusionment linger on, as Liberian writer Robtel Neajai Pailey explained on the 10th anniversary of the accord. "Although the guns have fallen silent, Liberia is experiencing what social theorist Johan Galtung called negative peace — that is, peace derived from the absence of physical violence," he wrote in The Guardian. "Over the next decade and beyond, Liberia must strive for positive peace: the absence of indirect, structural violence manifested in poverty, inequality, and impunity."
Nepal

On Nov. 21, 2006, Nepal's Prime Minister Prime Minister Girija Prasad Koirala and the head of the Communist Party of Nepal Prachanda entered into peace talks to end a decade of civil war.
2006 nepal prachanda november

Nepalese Prime Minister Girija Prasad Koirala (L) talks to Maoist Chariman Prachanda (R) during the signing of a peace agreement, in Kathmandu on Nov. 21, 2006. (DEVENDRA M SINGH/AFP/Getty Images)

Maoist rebels rose up against the country's constitutional monarch in 1996, seeking to establish a communist republic. The conflict raged for a decade, killing more than 13,000 people. Nepalese King Gyanendra assumed executive powers in 2005 and vowed to end the rebellion. But popular pressure forced him to rescind his absolute control, and a new Nepali government invited the rebels for peace talks, culminating in the 2006 deal.

The Maoists entered politics, and the monarchy was abolished in 2008, but subsequent governments have failed to agree on a new constitution. The Himalayan nation continues to grapple with political instability, as it faces the mammoth task of recovering from the massive April 2015 earthquake.

Author

Posts
Viewing 1 post (of 1 total)
You must be logged in to reply to this topic.