Public Events: Lectures, Conferences, Courses, Screenings etc.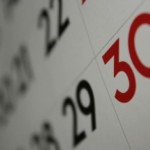 Öffentliche Gruppe
Active vor 3 Jahren, 7 Monaten
Share interesting events with the community and invite fellow members
or come in here to find events in your region!
WHEN POSTING AN EVENT, PLEASE:
1. Go to "Forum"
2. Create new topic
3. Put Country, City & Date in the Title (or "Online" for online-events)
4. Please put the relevant details in the content-section and add a website if availabe
Sie sehen alle strong> Dokumente.