General Discussion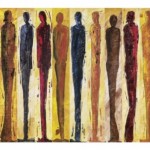 Öffentliche Gruppe
aktiv vor 1 Jahr, 9 Monaten
Everything that doesn't fit anywhere else. From your opinion on something you just watched on television to your family bothering you with your career choice. "Conflict Resolution Specialist?" What on earth is that supposed to be?
US Elections 2016
Dieses Thema enthält 20 Antworten und 3 Teilnehmer. Es wurde zuletzt aktualisiert von

Mattis Hülsemann vor 2 Jahre, 10 Monate.
Autor

Beiträge

Autor

Beiträge
Du musst angemeldet sein, um auf dieses Thema antworten zu können.